Postcard Printing | Supplying and Uploading your artwork
Supplying artwork

Customers can supply files from most PC or Apple Mac applications. All files should be created and use pictures that have been converted to CMYK. We would prefer that files are saved as PDF, PostScript, JPEG or EPS files.
Artwork templates

Azimuth Print provide template PDF files to help you create your artwork. If you can't find the template you need or you need a bespoke size, please feel free to call us on 0117 332 0055 or e-mail to sales@azimuthprint.co.uk and we will create your ideal template while you wait. All for FREE!
LETTERHEAD TEMPLATES
A6 Landscape
A6 Portrait
Uploading your artwork

I am going to place an order...
Once you have completed your order online, you will be given a link to upload your artwork on the last page of the order process.

I have already ordered...
If you have already placed your order with Azimuth Print and didn't upload your artwork, or you ordered by phone then you can upload your artwork here: Upload artwork now
Files can be sent as attachments to an e-mail, or saved and posted to us on CD, DVD or Pen-drive. Alternatively try a free file transfer service such as WeTransfer or MegaFileUpload. If you are posting your files to us please include a printed hard copy if possible.
Design Service

We can provide a full design service if you have no artwork. Call for details and prices our studio team on 0117 332 0055 or click here:Graphic Design

You can create your own design if you use Azimuth Print's FREE Online Design Studio. Simply select an existing template or create your own artwork from scratch. The Online Design Studio is easy to use and it is FREE!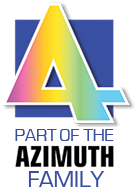 0117 332 0055
Unit 2A,
Princess Street
Bedminster
Bristol
BS3 4AG
sales@azimuthprint.co.uk
skype@azimuthprint
View Larger Map
Office Opening Hours

Monday:

9:00 am - 5:30 pm

Tuesday:

9:00 am - 5:30 pm

Wednesday:

9:00 am - 5:30 pm

Thursday:

9:00 am - 5:30 pm

Friday:

9:00 am - 5:30 pm
Factory Opening Hours

Monday:

6:00 am - 10:00 pm

Tuesday:

6:00 am - 10:00 pm

Wednesday:

6:00 am - 10:00 pm

Thursday:

6:00 am - 10:00 pm

Friday:

6:00 am - 10:00 pm
Copyright © 2023 Azimuth Print Ltd